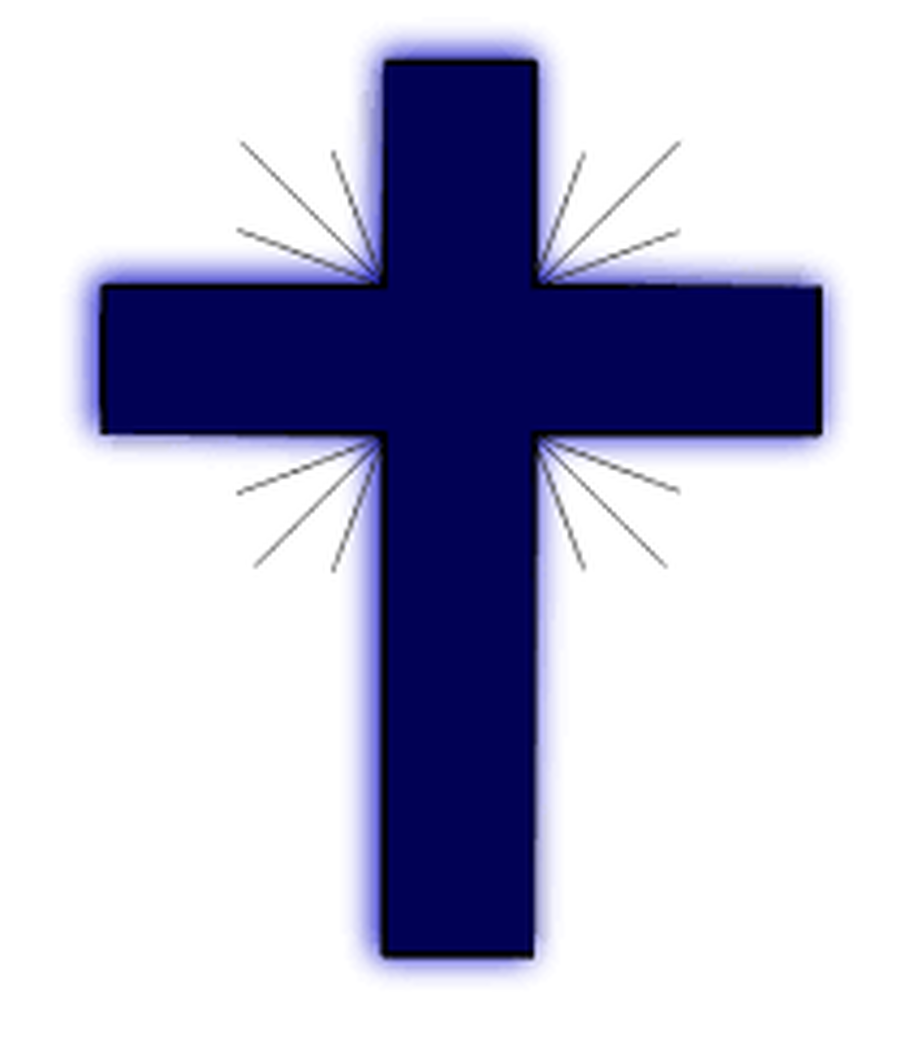 Collective Worship
Collective Worship takes place every day in our school. Once every half term Collective Worship takes place in our church of St John's The Evangelist, where parents, family members and others in the community are invited to join us. Each Friday, our classes hold a Celebration of Achievement assembly, where each class comes together to celebrate the week's successes. Our services are vibrant, fun and enjoyable with the children at the heart.
Please ask at the school office or see our newsletters for times and locations of services.
Often our pupils will contribute to Collective Worship by writing a prayer, choosing a hymn or suggesting a theme. Some of our pupils organise Collective Worship by planning a service in its entirety. Please look below to see some of their recent contributions:
We held our first Collective Worship Service of the academic year in St John's Church on Thursday 7th October.
Reverend Stephanie Hunter kindly donated this book for the children to enjoy in school.
Thank you to those parents who joined us, it was lovely to share our service with you.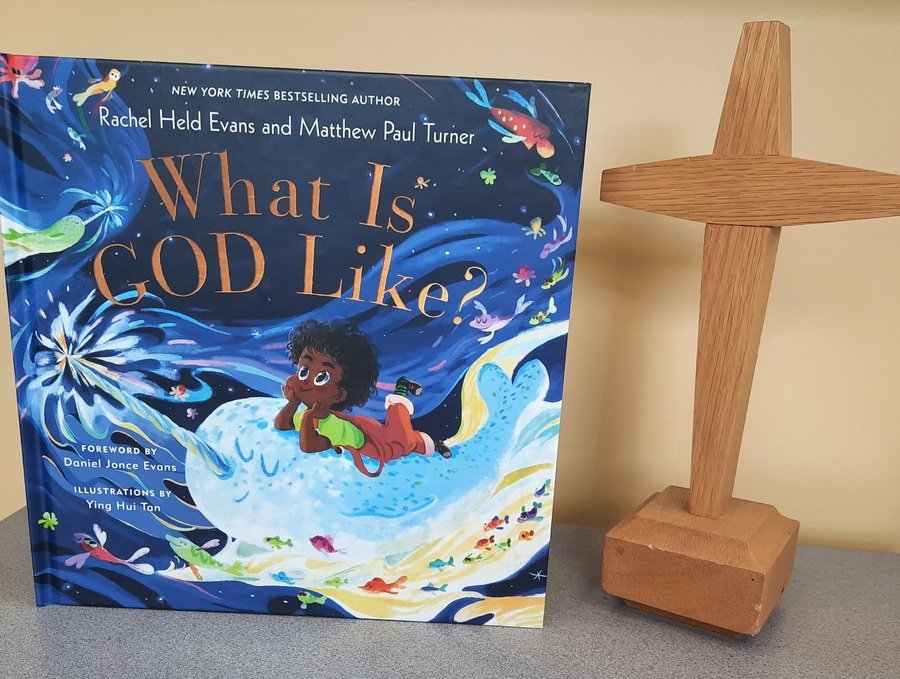 Year 5 children worked with Reverend Steph to write prayers based on a theme for our Collective Worship Service in St. John's Church.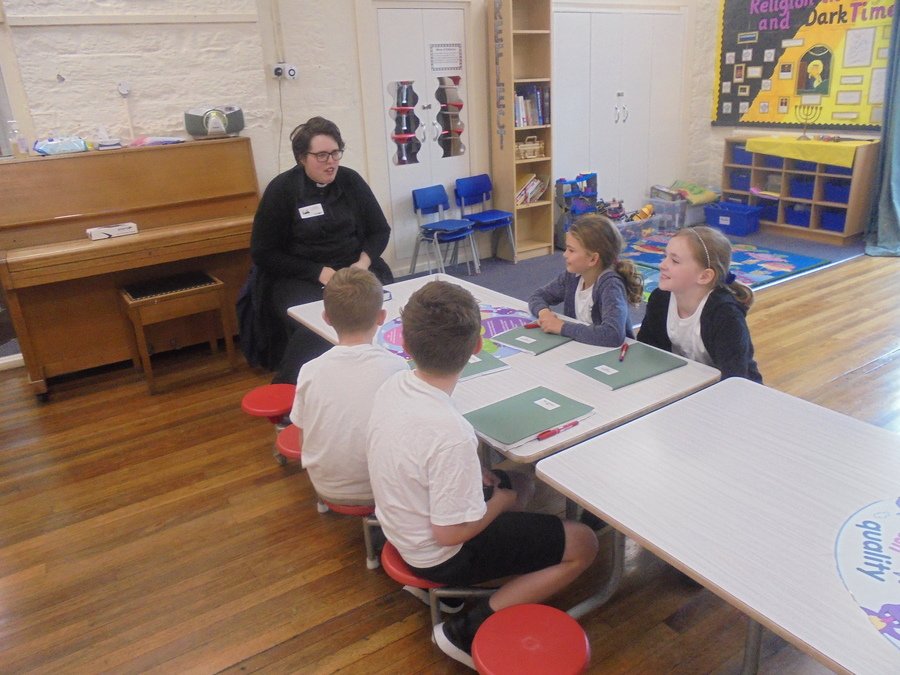 We decorated our Collective Worship reflection board with a collaborative piece of artwork. Every child in school designed a handprint, with designs reflecting what Collective Worship means to them. Some children drew pictures of people who take part in Collective Worship, some children wrote words to describe how Collective Worship makes them feel. Some of the older children used their hands to write prayers about things of importance to them.
We celebrated the birthday of our Federation with Thurstonland and Farnley Tyas Schools. Our theme for Collective Worship during this time was 'Working Together'. We used our Collective Worship reflection board to think of some ways that we can work together and help others.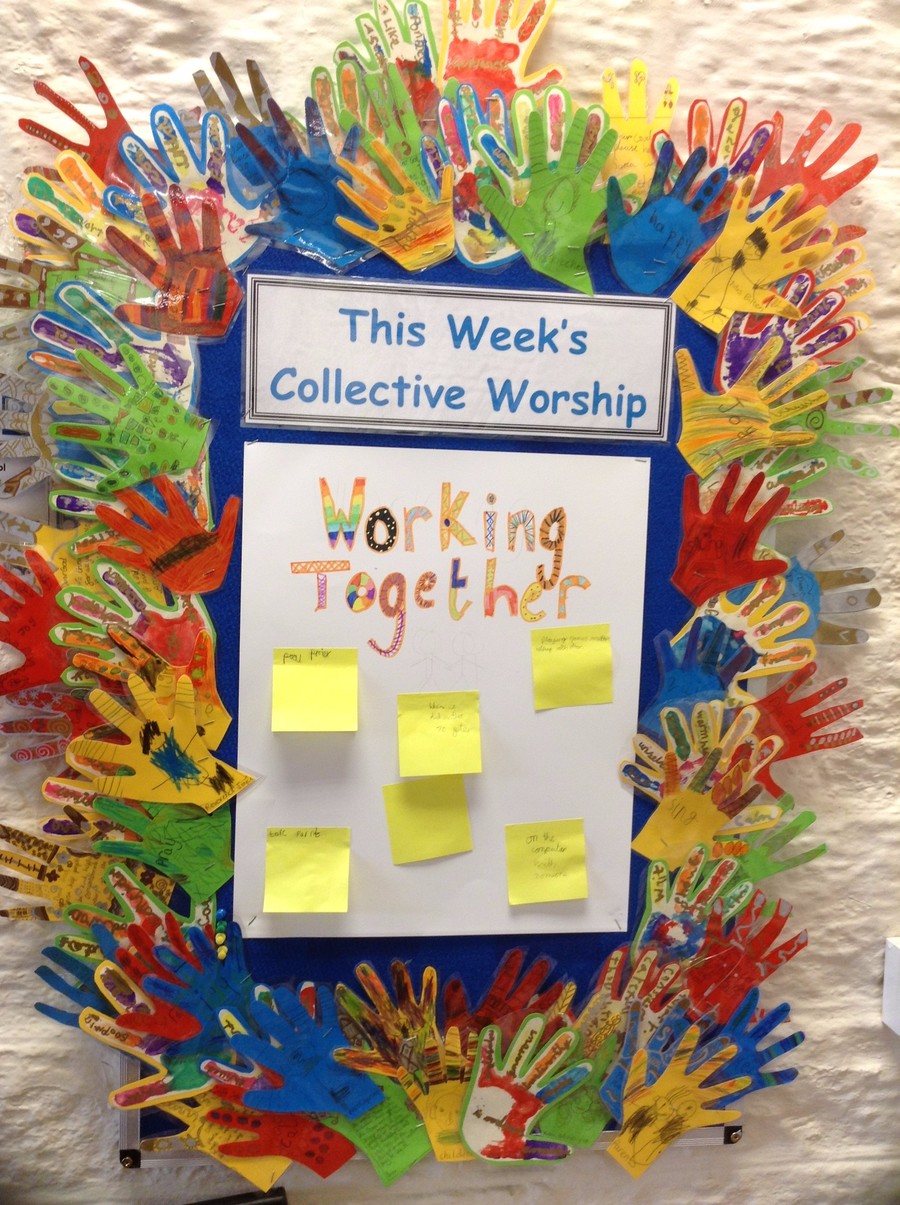 Here some of us are with Reverend Joyce. We wrote prayers to read out during our Collective Worship service in church.
During advent, we created our own advent wreath for use during Collective Worship. We added advent candles with dedications on, asking God for help and support for people in need. During each Collective Worship session, we chose some of the candles to include in our prayers.