We are Year 4 and 5 pupils.
Our teacher is Miss Leijnse and we are helped by Miss Morley (ETA) and Mrs Senior (ETA).
Weekly Reminders
PE: Monday and alternate Fridays
Swimming: Thursday
Spelling Test: Friday
Maths Skills: Friday
Library: Every 3rd Friday (dates are shared via the half-termly Newsletter and the text messaging service)
READ Summer Author Event
We have been invited by Read. Holmfirth Bookshop to participate in a series of virtual author events over the summer term and on Wednesday 12 May it was our turn.
We took part in a live event with Tim Tilley, author of Harklights. We listened to Tim read from the book and took part in an interactive session. After the live event we wrote a nature journal.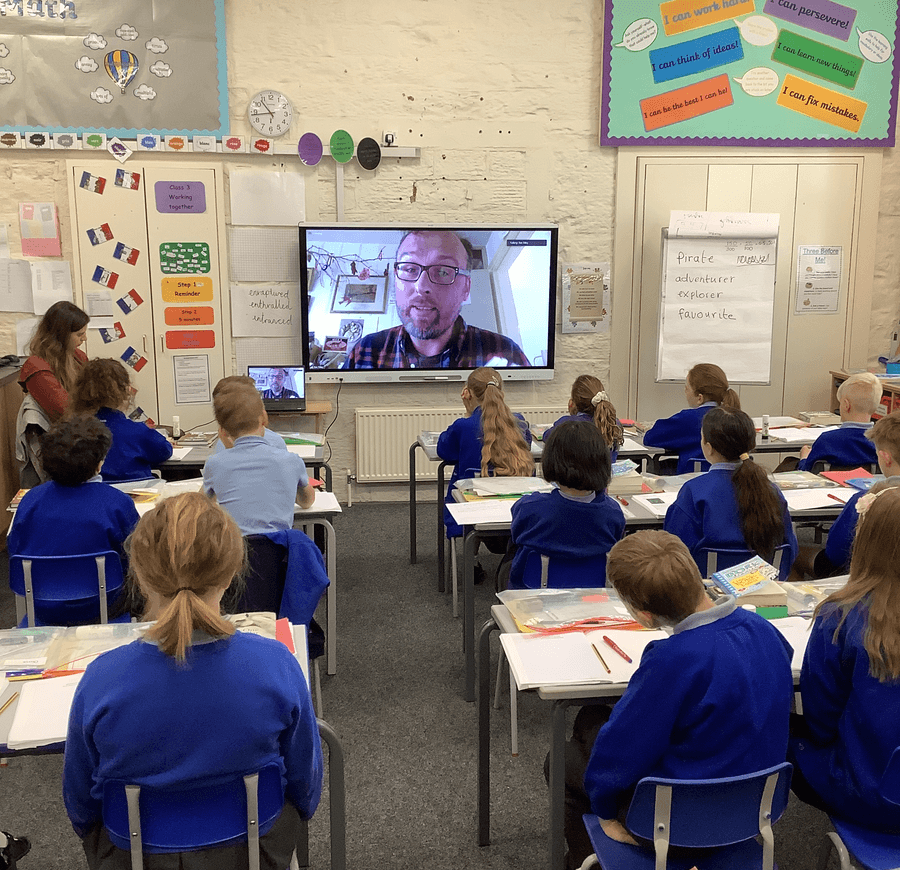 Class 3 Science
Class 3 have been learning all about the properties of materials in their science lessons. Take a look at some of the exciting investigations that the children have carried out.
Information about our Curriculum