News
Break the Rules Day Fundraiser
Thank you to everyone that took part in our 'Break the Rules Day'. Our 'fines' have raised a fabulous £200 for our School!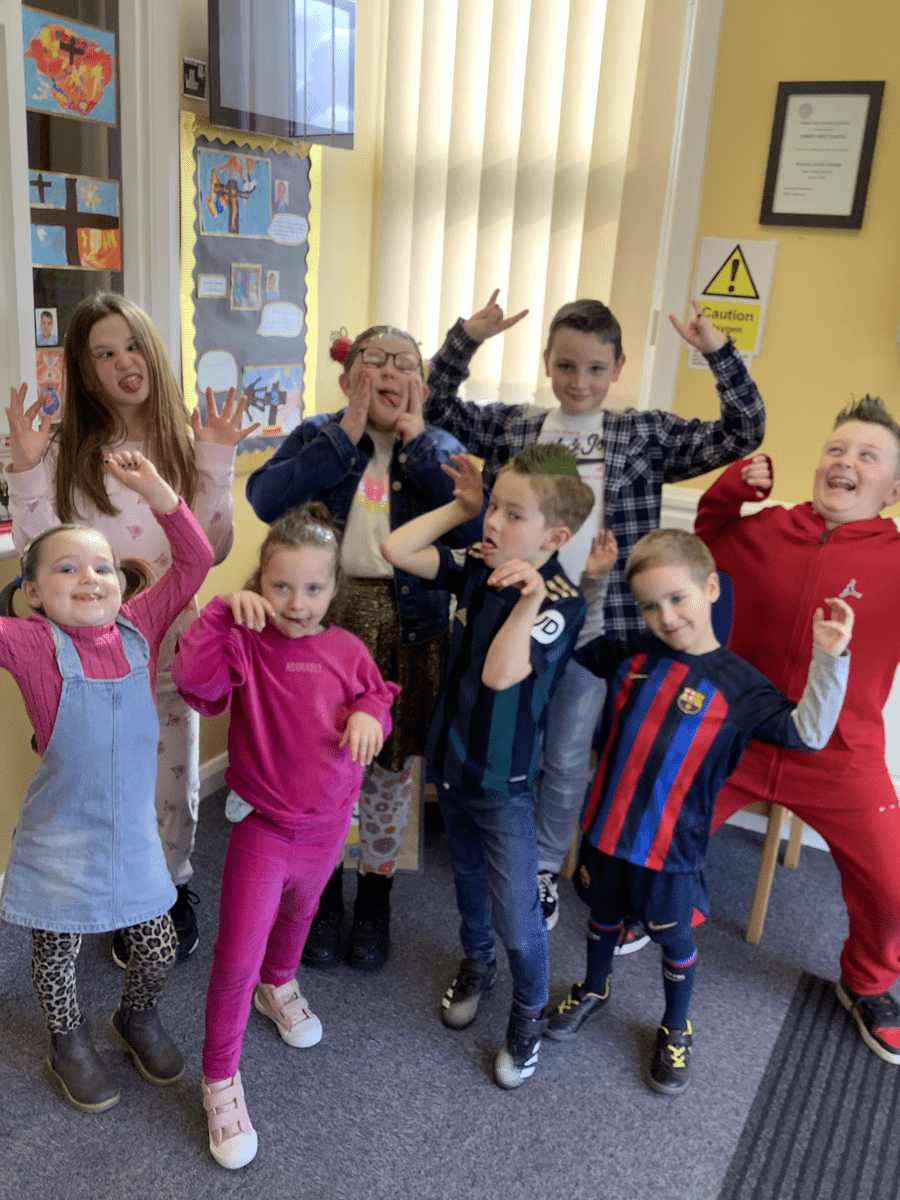 World Book Day - Books for Breakfast
On World Book Day 2023, we held a 'Books for Breakfast' event at school. Families were invited in to spend time reading with their children. Breakfast was on offer too!
We really loved welcoming our school community in for the morning and the positive, happy atmosphere around reading was the best start to the day!
Thank you to the staff and volunteers who helped make the event such a success.
Reindeer Run & Christmas Jumper Day
The whole school took part in the Reindeer Run to raise money for Kirkwood Hospice. They ran, jogged and galloped their way around the course! We have raised £101! If you would like to donate, there is still time to do so via: https://www.justgiving.com/campaign/denbyfirstreindeerrun
On the same day as the Reindeer Run, pupils were also invited to wear a Christmas Jumper in aid of Save the Children - so far we have raised £22.00. If you would like to donate please do so via: https://www.justgiving.com/fundraising/denby-ce-first-school4
Thank you to everyone who has donated to the two charities and supported the children with these events.
Christmas Dinner
On Wednesday 14th December we had our Christmas Dinner! It was a delicious traditional Christmas dinner with all the trimmings and a choice of festive desserts including an AMAZING sticky toffee pudding!
A huge thank you to Lisa and Zenya for preparing and serving such a wonderful meal.
Remembrance Day
On Friday 11th we held a short service of remembrance on the village green.
Each class contributed to the service: Class 1 wore the poppies that they had made, Class 2 laid a wreath and Class 3 read Flanders Fields. A special thanks goes to Mr Turner for offering to play The Last Post for us.
Harvest Festival
On 19th October we held our Harvest Festival at St John's Church. All the children took part and did a fabulous job and we are so proud of them!
Class 1 introduced us to Brewster, the scarecrow and sang 'Dingle Dangle Scarecrow' as well as showing us some lovely artwork. Class 2 played the recorder and Class 3 performed a harvest festival poem.
We also sang some hymns and Rev Sue shared a bible story.
Thank you to all the parents, carers and friends of the school who brought donations for the Skelmanthorpe Pantry - you have all been so generous!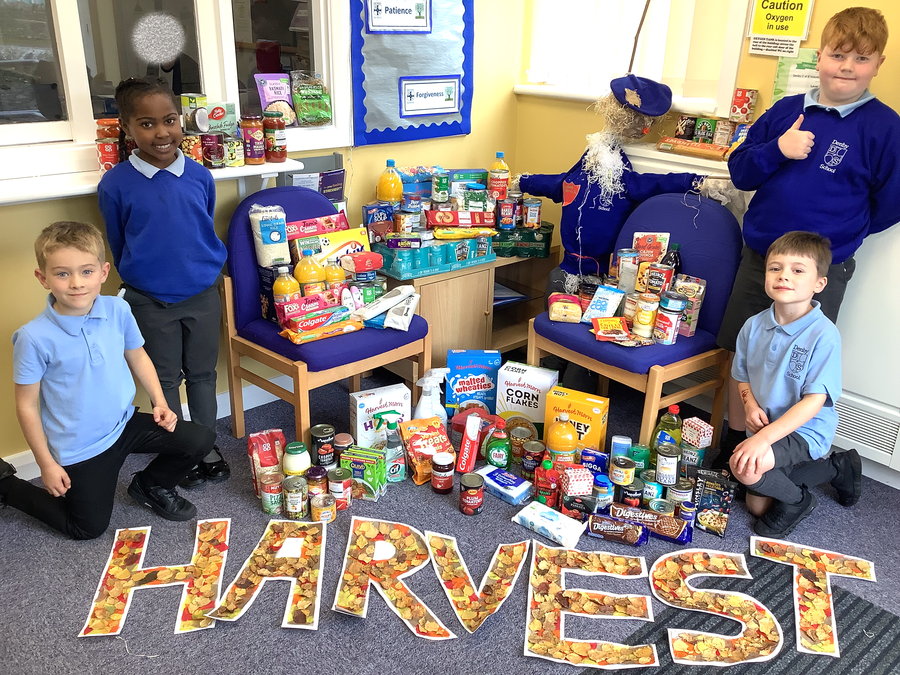 Road Safety
The first few days back in school after the Easter break was a busy one for our Class 2 and Class 3 pupils.
It was a full day for each class, which started with a short safety video and an activity booklet. The children thoroughly enjoyed the practical sessions and thankfully the sun shone for them! The children now feel much more safety conscious when out and about and crossing the road.
Vision Day
On Wednesday 17 March we held a School Vision Day.
It was a perfect opportunity now that we have all the children back together again to think about what a special school we are, about what makes us unique and revisit our school values.
The children took part in activities throughout the day to help to develop a new school vision. The children and staff had lots of fantastic ideas about why we are a special school and below are some of them. We used the Parable of the Mustard Seeds (Mark 4:30-32) which the teachers had chosen on our visioning staff training session as the stimulus for our activities.